Today we present the Rodney Harrison Memorial Weekly Award for Feats in Pants-wearingness for the week of October 17, 2009. To refresh your memory, RHMWAFFIPW is awarded to that individual who in the prior week has acted most in accordance to the high standards of not being Tom Brady. This can be described as excellence in badassery, not skirt wearing and by extension successful pants-wearingship. As always, the winner will receive the prestigious Dockers Trophy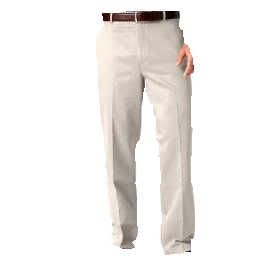 Here are this weeks contestants:
Second Runner Up: Alex Rodriguez. For the first time in his tumultuous career, Rodriguez is showing signs of not being a completely self-conscious choke artist in the playoffs. As of October 20th, his stat line for the 2009 playoffs stood at an obscene .407/.469/1.000. But let's not start sucking each others' dicks just yet. The Yankees still have to close out the Angels, and there's still an entire World Series in which Kate Hudson can take Alex skirt shopping.
First Runner Up: Arkansas running back Dennis Johnson. In a heartbreaking losing effort to the Florida Gators last saturday, kick return specialist Johnson stepped in for injured starting running back Michael Smith to net 246 all purpose yards on a positively stingy Gators D. Johnson received RHMWAFFIPW consideration for his hard nosed running style, exemplified by one rush off tackle in which he stiff armed all 11 gator defenders into the ground, and then took a nap on the field, no easy task, as Vato Loco will assure you. While indeed playing in accordance with the highest standards of not being Tom Brady (who would immediately pull a Roger Dorn if approached by a member of the Gators' D), Johnson's anti-Bradyness paled in comparison with this week's winner of the RHMWAFFIPW:
Winner: Pigeon, DB/ST, Oakland Raiders. He's not flashy, has no endorsements, no modeling contracts, has never left his pregnant girlfriend for a supermodel, and has never begged for a phantom roughing call. He comes to work, puts his head down, and plays hard-nosed, fundamentally sound hustle football. And last sunday, he single handedly shut down the Philadelphia Eagles, not by cheating, but by playing intelligent positional football. Note how he bottles up DeSean Jackson by settling into the contain position on this kickoff.
Notice also how he refrains from taunting the other team and immediately begins diagramming defensive plays in the grass. Congratulations, Pigeon. It's not spectacular, but as all you average Joes out there know, wearing the pants rarely is.

Raiders' Pigeon wants to know: "Need to Borrow Some Pants, Tom Brady?"